EXECUTIVE SUMMARY
Joseph & Snyman (Pty) Ltd, hereinafter also referred to as "J&S", is a professional property management company, based in Namibia and 100% Namibian owned.
J&S is a company with more than 50 years extensive expertise and is staffed with appropriate qualified staff and systems to accommodate and execute all required functions relating to property management.
J&S manages a variety of property portfolios to the value of more than N$3.0 billion, with a monthly rental inflow in excess of N$15 million.
J&S is also a registered member of SAPOA.
BACKGROUND TO JOSEPH & SNYMAN (PTY) LTD
The company is totally Namibian owned and has been operating in Namibia since 1970 and has celebrated its 50th Anniversary during 2020.
The company manages its portfolios via the MDA Property Management System (referred to as "MDA"), which is the leading system in property management, making available extensive and valuable management information for decision making and day-to-day operations.
The process is managed via Leasing and Creditors department uploading all rentals, municipal and utility costs, maintenance costs and directing those to invoices to tenants each month.
The debtor's department likewise manages all receipts and outstanding amounts daily, from telephone reminders to written reminders and legal action, as and when necessary. Inflow of rentals are deposited in a trust account by a professional responsible accountant, who also handles the administration of VAT. Landlords are paid with funds available every fortnight from the trust account, together with income statements and disbursement statements.
The Portfolio administration and Lease department is responsible for the drafting, signing, stamping, and capturing of all negotiated leases on the MDA system. This department also handles the administration and fulfilment of FIA compliance.
J&S has various departments dedicated to each the functions with dedicated staff, well trained and skilled to perform those tasks as follows:
A team of 7 estate agents, source, and screen tenants.
Negotiations for rentals are done via guidelines from the portfolio manager and senior management after guidelines and budgets are agreed with landlords.
Documentation, credit screening and FIA compliance are handled by a dedicated Lease department, also responsible for capturing all required details on the MDA property management system. This includes stamping of leases and credit verification of new tenants.
This action and documents are vetted and signed off by senior management.
Dedicated debtors and creditors departments handle all accounts, invoices, billing and queries of tenants via the MDA system.
The inspections of properties in the portfolio are visited for compliance and maintenance purposes at least once a month by our maintenance team.
Financial reports are compiled by the financial department in the frequency required by the client.
Arrear rentals are managed and recovered by a dedicated team, by means of telephone calls, e-mails, letters of demand and legal action, where required.
Our comprehensive facilities management services are designed to help optimise your buildings' performance, enabling a happy, productive workforce to deliver great business results. From experience we advise clients that buildings can be a business' second-highest operating cost, after your people – but we also know the value property can provide. So, our facilities management experts will ensure your buildings and assets are maintained to the highest standards, mitigating risks, improving safety and reducing costs through an efficient, streamlined process. Not only that, we'll help create an environment to be proud of, attracting the right staff to your business and wowing clients on arrival.
Our goal is to enable people and portfolios to perform their best - anywhere they operate, whatever the size. We provide custom-made solutions for single buildings, iconic landmarks, and regional or global real estate portfolios. At Joseph & Snyman, safety is a core value of our service delivery and organisation – not just a performance statistic – and we continually ensure that our people and yours enjoy a safe working environment.
Your business, your solution We tailor all our services by geography, workplace type, and desired outcome. Not only will your employees be more efficient when they're enabled by their workplace, but by keeping your building running smoothly, we'll free up more of your time to concentrate on what you do best.
Services include:
Technical Services internal and outsourced to accredited suppliers
Occupant and specialist Support Services
Strategic Sourcing
Supply Chain
Energy and Sustainability
SLA Management
24 hour assistance
24 hour standby maintenance team
Client Complaints system via dedicated cell phone number and e-mail
All customer queries and complaints are logged onto the Customer Relations Management portal and controlled by the property manager
Management Consulting:
Consulting helps clients solve the complex challenges that reside at the intersection of business operations and real estate; crafting unique strategies needed to thrive in competitive environments.
Consulting maximizes value by understanding how the long-term performance of the retail/commercial/industrial portfolio is affected by customer demographics and in-store shopping behaviour.
Insight into customers, co-tenants, local market knowledge and locations allow our clients to take control of performance across their portfolio.
MANAGEMENT INFORMATION SYSTEMS AND RECORD KEEPING:
The MIS system used by J&S is MDA, which is recognised as the leading property management system in Southern Africa. The system is also used in Europe and the Middle East and is updated on regular basis with the appropriate training provided to its users.
OUR MISSION AND VISION:
Joseph & Snyman (Pty) Ltd are specialists in residential, commercial and block management as well as many aspects of residential and commercial property maintenance.
We focus on managing, protecting, and maximising the potential of property assets. Our mission is to bring property and infrastructure management into the 21st Century by aligning the interests of the tenant and client through service and asset protection as well as ensuring the maximisation of the asset value.
Our vision is to be the premier organisation for the delivery of all aspects of property and asset management across Namibia, helping developers, investors, housing associations and local authorities to create aspirational and sustainable developments and communities, working in partnership with all stakeholders including tenants and residents.
OUR COMPANY VALUES:
Customer Service - We provide exceptional service to our clients, going beyond 'normal' expectations. We respect our clients and the business they provide and offer them a service that secures value for their money and peace of mind. This is what makes us different.
Commitment to Quality - We take pride in our work, performing to the best of our ability and to the highest possible standard.
Integrity - We give a fair and transparent price for our services, and all decisions are taken to ensure that the outcome is beneficial for our clients and the company.
Teamwork - Our values are not achieved on our own. We understand the importance of working with all our partners, whether employees, suppliers, contractors, or customers. We establish good working relationships and value the input of all stakeholders in any aspect of our business.
Reliability - We understand and appreciate the importance of our client's time. As such we keep our promises in terms of our service commitments, timings, and objectives, and communicate progress at every step of the way to keep our clients informed.
Investment in People - Our people are our asset and without them our mission and vision are not achievable. We aim to invest in our people by developing them and helping them to achieve their goals.
OUR MARKET POSITIONING AND PORTFOLIO
Joseph & Snyman (Pty) Ltd can today proudly boast to have initiated most of the major property transactions in Windhoek while the activities of the Property Management Portfolio of the company by far exceeds that of its nearest rival. The company has already distinguished itself as a formidable force and as leaders in the property management business.
Our portfolio includes the following clients:
Buildings and Shopping Malls including Eros Shopping Centre, Black Chain Shopping Centre in Katutura, Khomas Grove Mall, Frans Indongo Gardens, Palm Valley, Amri Shopping Centre, Mozart Square etc. These properties are spread over the full spectrum of retail, office accommodation, and industrial properties.
Body Corporates including Moth Centre BC, Ausspannplaza BC, Heritage Square BC, South Port BC, Mozart Square BC, Am Hϋgel BC and 1990 Development BC just to mention a few. These BC's include both commercial and residential units
Residential units including Danzighof, Gerhard Botha Properties, ST. Anton just to mention a few. These properties include residential flats and houses.
What we do:
As a trusted management company, its' historical portfolio includes clients such as, Oryx Properties Limited portfolio, Gustav Voigts Centre, Maerua Mall, Baines Shopping Centre, Independence Centre in Katutura, West Care Medical Centre, Fruit and Veg City in Swakopmund, Channel Life Building. These properties are mostly consolidated and now managed by the Oryx group themselves.
We help our clients be more competitive in the market place and add value to their business by measuring and monitoring the performance of sub service providers. We do this to ensure a right balance between savings and service quality. A dedicated Key Account Manager takes responsibility for each clients' needs and requirements, as well as accountability for Service Level Agreements (SLAs) that are designed and pre-agreed to match each client's specific needs.
We measure our supplier's performance by:
Meeting contractual obligations
Generic specifications encapsulated in SLAs and building related specifications
Building performance management models to monitor and manage SLAs
Escalating issues and accountability through the Key Account Management structure
Criteria for Joseph & Snyman's performance management in terms of SLAs include:
Service quality
Response times
Frequency of incidents
Administration
Skills and training
Condition of equipment
Image of the company, including staff appearance and communication
Contribution to the image of the clients' property
Valuations:
Automobile dealership, Petrol station & Convenience stores,
Hospitality & gaming
Industrial
Manufactured housing
Office
Residential development
Restaurant
Retail
Agricultural and farm valuations
Our Valuations are widely recognised for providing the most comprehensive advice on the current and projected value of real estate and real estate-related investments. We advise from the perspective \of the client – owner, purchaser, lender and investor. The advice we provide is relied upon by investors, lenders and occupiers alike.
Who we are:
Joseph & Snyman provide an integrated suite of high-quality real estate services across Namibia, including facilities management, Advisory & Transaction services, project management, broking, valuations and property management and will allow us to expand the self-delivery of integrated facilities management services to enterprise clients.
Productivity, reliability, engagement, quality, contributes to business results, whether it's an office, a retail outlet, a laboratory, a data centre, a manufacturing environment or a virtual location
We support predominantly corporate clients who buy services on a contracted basis all across Namibia - even outside Namibia, depending on their portfolio.
THE MANAGEMENT TEAM
Joseph & Snyman (Pty) Ltd employs highly experienced staff. Management on average has over 25 years in property management and related experience.
The services offered includes a full range of management and administration such as: - Financial management, record keeping, marketing, customer care, security, technical services, and cleaning services.
Furthermore, back-up is provided in the form of a highly qualified and experienced maintenance team, supported by sub-contracted technical experts, providing a 24-hour service.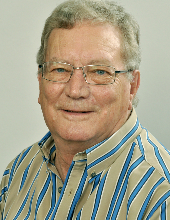 Mr. Bennie Joseph –
Managing Director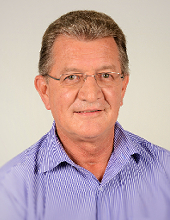 Mr. Thomas Slabbert –
Senior Manager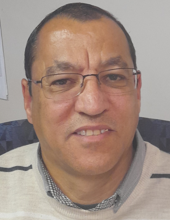 Mr. Desmond Dyers –
Property Manager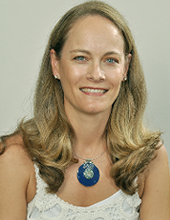 Ms. Celest Knight –
Trust Fund Manager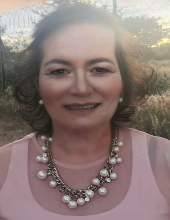 Ms. Cecile Van Loggenberg –
Accountant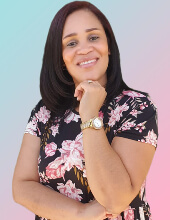 Ms. Nicolette Van Wyk –
Body Corporate Administrator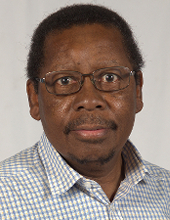 Mr. Danny Titus –
Leasing Manager
Our people and culture
Joseph & Snyman offers a rewarding and stimulating work environment that is structured to attract, retain and nurture talent. By working as a team, with clear shared goals and culture, supported by the right skills, training and experience, we optimise our productivity and effectiveness for client.
Comprehensive change and culture management processes.
Joint recruitment with clients.
Performance management via the Employee Self Service platform
Compliance with Industrial Relations (IR) legislation
Fully-accredited training
Holistic staff development and growth